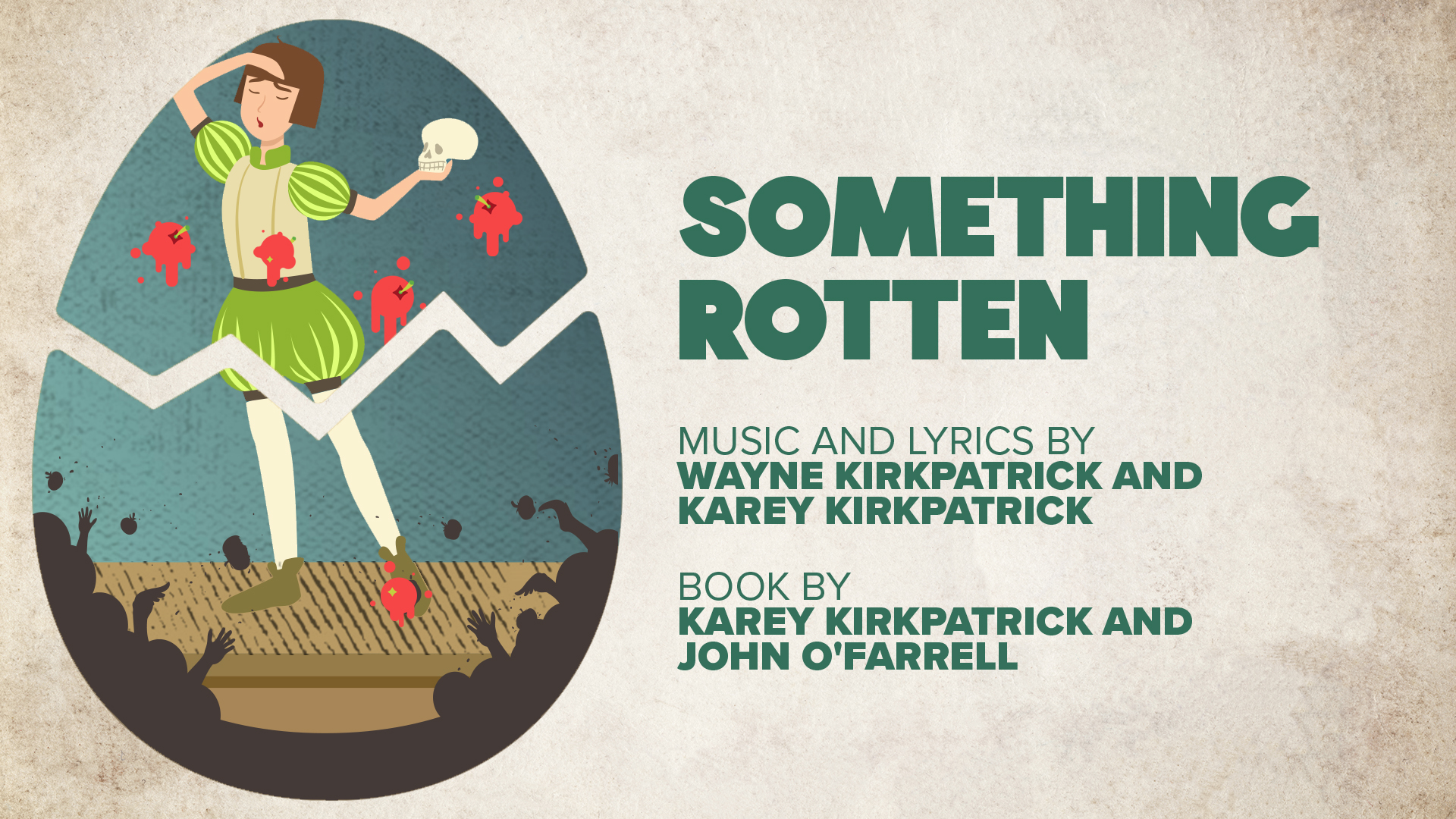 Something Rotten
Performances of "Something Rotten" on 7/22 and 7/23 have been canceled.
Performances will continue on Sunday, July 24.
Additional performances have been added from August 12-14:
Friday, August 12 at 7:30pm
Saturday, August 13 at 2:30pm and 7:30pm
Sunday, August 14 at 2:30pm
Ticket holders may also contact 757-428-9233 directly for more information and ticketing assistance.
The year: 1595. The place: London. The Queen: Elizabeth…the first! The story: brothers Nick and Nigel Bottom have hit, well, bottom, and that dastardly bard, William Shakespeare, dominates the London theatre scene. It would take a miracle to predict the next great hit that will leave Shakespeare in the dust.
Enter Thomas Nostradamus, the slightly less talented nephew of the famous Nostradamus, who predicts the earth-shattering notion of "A Musical!" What ensues is musical comedy genius with song, dance, and deceit as the brothers attempt to preempt Shakespeare's next big hit. These boys are ready to have their moment in the limelight… but maybe London isn't. All we can say is that the theatre world will never be the same after these two are done with it!
"…A deliriously entertaining new musical comedy that is devilishly clever under its goofy exterior. The influences are clear: 'The Producers,' 'Spamalot' and 'The Book of Mormon.' Yep, this is a blockbuster." – The New York Post
"…'Something Rotten!' has established itself as Broadway's funniest, splashiest, slap-happiest musical comedy in at least 400 years." – Time Out
"…loaded with crowd-pleasing showstoppers, deliciously puerile gags and an infectious love of the form it so playfully skewers." – The Hollywood Reporter
Show rating: PG-13
DetailsShow Dates
July 15, 2022 - August 14, 2022
Tickets for this show are no longer available.
Show Credits
Music and Lyrics by Wayne Kirkpatrick and Karey Kirkpatrick
Book by Karey Kirkpatrick and John O'Farrell